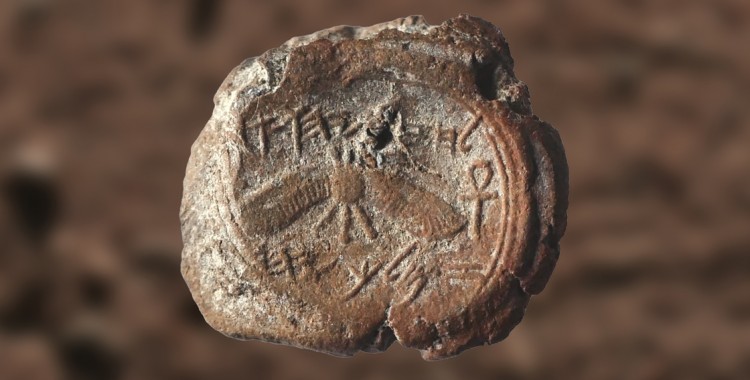 Gerald Flurry Speaks About King Hezekiah
Gerald Flurry spotlights one of the most incredible discoveries made in archaeological history on this week's episode of the Key of David. This recent discovery of the official royal seal of King Hezekiah proves the authority of the Bible, and, equally as important, shows us the incredible lesson we can learn from this former king of Judah.
Dr. Eilat Mazar has unearthed a new discovery from her latest archaeological excavation in Jerusalem: the bulla (an official seal or stamp) of King Hezekiah of Judah. The clay seal stamped with Hezekiah's name was found in the royal quarter of the Ophel and marks Mazar's newest biblically related find. Mazar's archaeological team discovered the private seal of the king during a recent phase of excavations by the Hebrew University of Jerusalem. The inscription on the bulla reads: "Belonging to Hezekiah [son of] Ahaz, King of Judah."
The Armstrong International Cultural Foundation, chaired by Gerald Flurry, has been a large supporter of Dr. Mazar and her excavation projects. Herbert W. Armstrong College has sent numerous students to Jerusalem in the past to participate in her archaeological excavations.
Mazar's other discoveries in Jerusalem include King David's palace, Nehemiah's wall, bullae belonging to princes who persecuted the Prophet Jeremiah, a Davidic-era secret tunnel, and a Solomonic-era wall. She plans to publish Volume 1 of her final report on her recent Ophel excavations later this month.
Gerald Flurry shows that the Bible records that Hezekiah, son of Ahaz, ruled the kingdom of Judah from its capital, Jerusalem, 14 generations after King David during a major military conflict with Assyria. 2 Kings 18:5 notes his historical significance by recording: "[A]fter him was none like him among all the kings of Judah, nor any that were before him."
Secular sources corroborate the unbelievable story of King Hezekiah. Hezekiah's reign is also one of the best documented pieces of history cited by non-biblical sources such as in the chronicles of the Assyrian kings Sargon II and Sennacherib. Rarely have science and the Bible so dramatically converged—this time proving that King Hezekiah is far more than an ancient legend. His story is proof that God will perform powerful miracles for anyone who trusts Him.