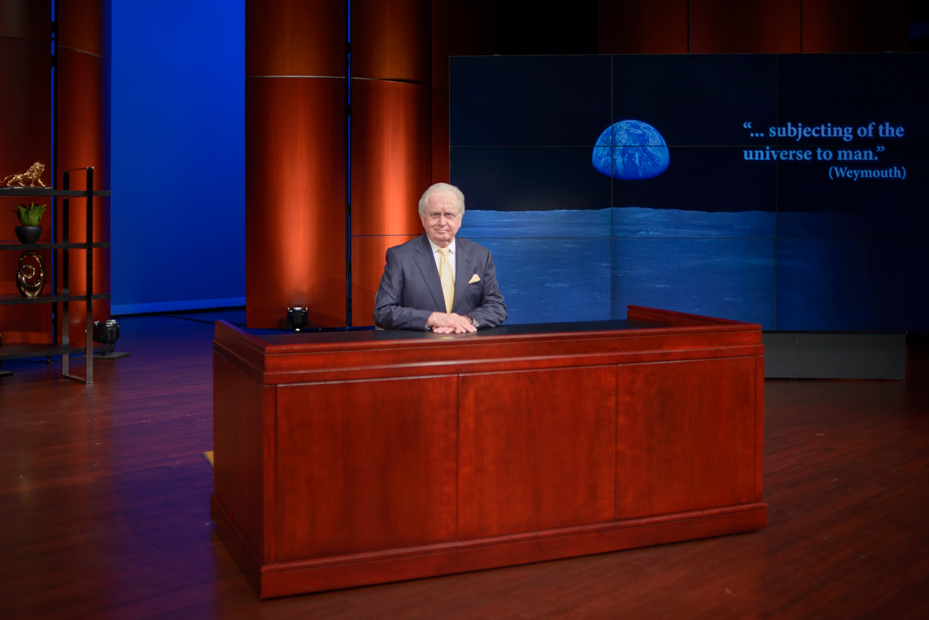 The Key of David Program with Gerald Flurry: 2015 Top 10
2015 was another successful year for the Key of David Program. Host Gerald Flurry recorded 32 new programs from the Key of David studio on the stage of Armstrong Auditorium in Edmond, Oklahoma. Each episode aired nation-wide (and worldwide).
Here's a list of the top 10 episodes of the Key of David Program that were viewed on our YouTube channel from this past year:
1. Turkey Is Going to Betray America
2. The Lost Century
3. The End Time Elijah Has Come and Gone
4. Psalm 83 Is Being Fulfilled
5. Putin Remembers Yugoslavia
6. Adolf Hitler Was Satan-Possessed
7. Paris Terrorist Attacks
8. Hezekiah's Great Example of Faith
9. Hidden Danger In Keeping Christmas?

10. Judah's Wound
If you haven't seen any of these programs yet, be sure to watch them here. These programs received 2 million online views over this past year, and you can find an archive of all the Key of David episodes at the Key of David's YouTube channel.
Gerald Flurry will continue to record new episodes in. You can find the station listing for the program here to find out when, and where, you can view the program on TV. As of this year, the Key of David Program reaches a potential audience of over 400 million people worldwide.
Be sure you don't miss out on another exciting year of programs that will bring meaning to your life and help you understand the world.