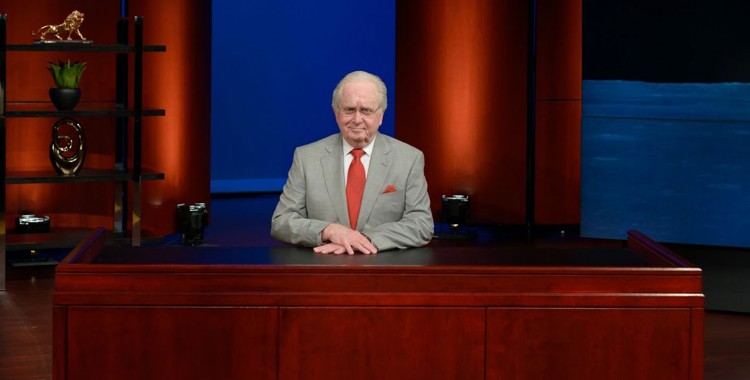 Gerald Flurry Speaks on Shooting in Charleston, S.C.
Gerald Flurry taped a special Key of David Program, which aired on July 11th, about the tragic shooting that occurred at the Emanuel African Methodist Episcopal Church in Charleston, S.C., which saw the death of nine blacks at the hands of a crazed, racist white gunman. Race relations in America are in crisis and the Charleston church shooting didn't help. It is quite a dangerous, destructive problem that is plaguing our headlines today. What is the solution? How do we solve race relations in the United States? Mr. Flurry gave incredible insight on the answer to these crucial questions.
He wrote in his September 2015 Trumpet article that, "We were shown how in Charleston, South Carolina, where a white racist psychopath, Dylann Roof, killed nine black people. In terms of race relations, the response of the victims to the church shooting is one of the most amazing stories in American history."
Mr. Flurry, regarding the act of unity shown by the citizens of Charleston, said, "Look at how it works…. how different it is than the approach we often see…. they sang and talked about God saying, you are the source of my strength, you are the strength of my life…. that's biblical, and God will give you strength and power and might if you trust Him." Mr. Flurry added later in the program that, "This is the kind of message we need right now"
The New York Times wrote in their June 21st article on the response of the shooting, by those who attended the memorial church service, that, "The chocolate wooden pews with scarlet cushions were packed here, with whites sitting next to blacks, locals next to visitors. Similar gatherings spanned the country, as churchgoers mourned and prayed and honored the lives lost Wednesday evening. They hoped to show that the suspect's reported goal of setting off a race war had failed miserably."
This was truly a remarkable display of unity shown by the members of this church, as well as the local community. This town in South Carolina proved that pigmentation should never provoke violence. Unfortunately the media heavily undermined this historical moment in American history and, instead, focused nearly all its attention on the violence it caused and will bring about, as Mr. Flurry brings out.
Mr. Goff, a presiding elder in the African Methodist Episcopal Church, said with a loud voice at the church service that, "Some wanted to divide the race—black and white and brown—but no weapon formed against us shall prosper."
Be sure to watch this special episode of the Key of David Program, or read the article written by Gerald Flurry, editor in chief of The Philadelphia Trumpet.