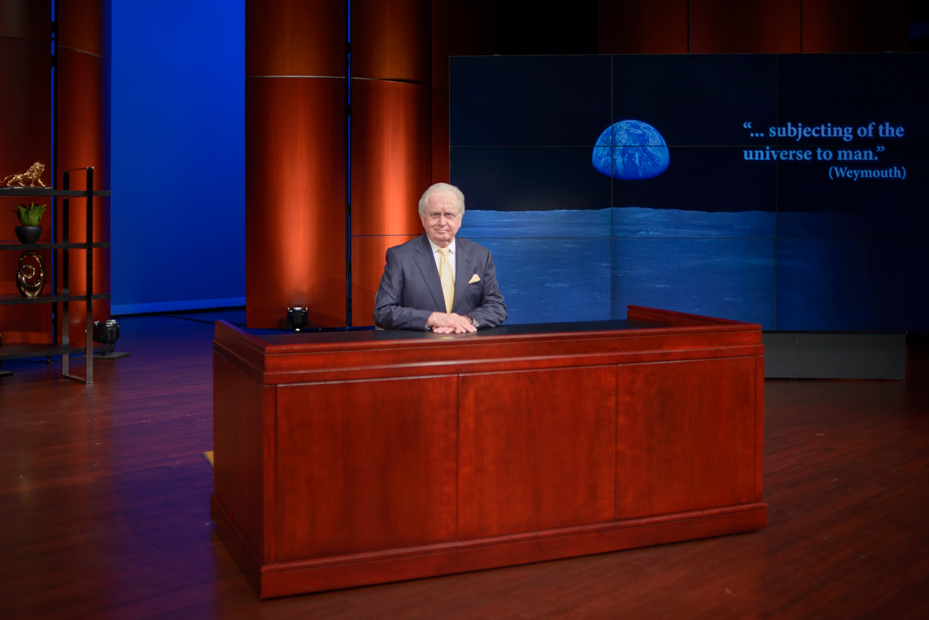 The Key of David with Gerald Flurry: New Episodes
Two new episodes of the Key of David with Gerald Flurry aired on October 25 and November 1. Philadelphia Church of God pastor general, Gerald Flurry, has been hosting the television program since 1993, which, in 2015, now reaches a potential audience of over 400 million people worldwide.
On October 25 the program, "The End-Time Elijah Has Come and Gone" aired nation-wide. This episode spoke about the end-time Elijah who restored all things to the Church of God. 95 percent of God's own people rebelled against the family message that Herbert W. Armstrong taught. To learn where God moved His Work after a stunning departure from the truth, request Gerald Flurry's booklet Malachi's Message To God's Church Today. Only the PCG is upholding Mr. Armstrong's legacy through the loyalty and direction of Mr. Gerald Flurry.
On November 1 the program, "Habakkuk: Wonder Marvelously" aired. The prophet Habakkuk actually prophesied of a double-wonder miracle to occur in a particular lawsuit in our day—and it came to pass. God gave Habakkuk hope in the form of a unique end-time vision. This vision connects a legal battle to the unparalleled destruction immediately preceding Jesus Christ's return. A recent David versus Goliath court case proved to be an epic battle for God's truth. While one group poured time, money and resources into preserving that truth, the other group worked hard to suppress and destroy it. God gave His loyal remnant the victory that the courts wouldn't.
Stephen Flurry's book, Raising the Ruins, goes into great detail about the life-and-death court battle that ensued as prophesied by Habakkuk. God's truth, as revealed through Mr. Armstrong, has been revived by the PCG. But it was a process that proved to be a fight. In arguably the most intense religious battle of our time, you can know where God's truth went after Mr. Armstrong's disloyal successors abandoned it.
Mr. Flurry and the TV crew tape the Key of David right on the stage of the prestigious Armstrong Auditorium—Oklahoma's newest world class facility for the fine arts. The Key of David Program now airs on over 200 channels and can be found online at any time on YouTube.